Just do it. Start a Blog. Today.
Stop procrastinating right now and start your vExpert Blog. This is the quickest way to get involved in the vCommunity. It doesn't require any travel, and you don't have to conquer your fear of public speaking. You only need to find a place to publicly share your ramblings and there is lots of choice there. From using a service like Medium, or publishing directly on LinkedIN you can get started almost immediately. If you want a little more control of where your content is hosted, then maybe starting a WordPress blog is for you. That's what I ended up doing and I never looked back! Here is my advice on why I did it and some tips on the most useful Plugins i use for my vExpert Blog and why I use them.
Why I started a blog.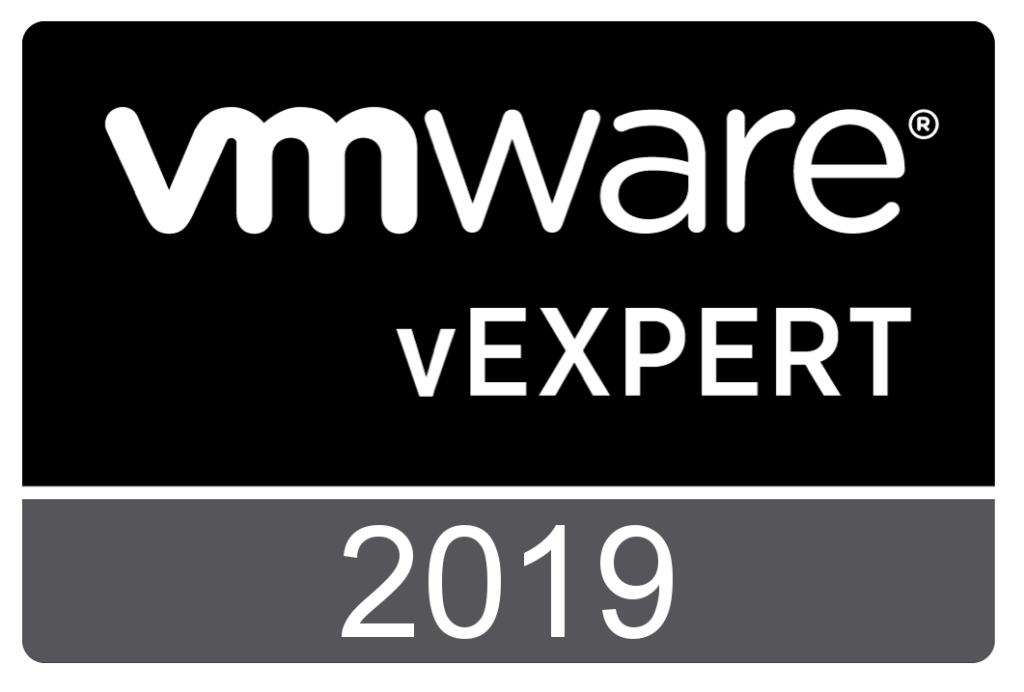 Why did I start writing a blog in the first place? The main reason I started a blog was to complete the #BlogtoberTech 2018 challenge. I had always threatened to start a blog and this gave me the motivation i needed to buckle down and get it done. Secondly I was looking for a way to publicly give back to the vCommunity in a way that was measurable. I wanted to include it in my vExpert application and improve my own personal brand. What I did not realize was how much I would enjoy doing it. I have found blogging to be a great tool for organizing my ideas, and capturing key concepts that i will later present to customers. Before i started blogging my ideas were lost on the back of napkins, buried in A4 diaries or spread out across multiple OneNote entries.
Blogging to help your presenting.
Strangely enough I find that blogging actually helps my public speaking. The best advice I ever got around how to give better presentations was to start with an agenda. I used to just get on stage and wing it. I was notorious for drifting from one idea to the next with very little structure and no beginning, middle or end in sight! If you get up in front of an audience, you only have a few seconds of attention span before their eyes start to glaze over and they get that far-away look. When you write or blog, your audience is similar, you just don't see them when they get bored and click past! I find blogging is one way to organize my thoughts and to put some structure around my ideas.
Capture ideas in WordPress not OneNote.
I have started writing directly in WordPress. Once I started writing directly into WordPress I found it much easier and quicker to get the blog to published status. Write it and walk away, save it in drafts. Sometimes you will come back to it and delete it, other times you will finish it. The default WordPress editor interface is simple to use. You don't want to get distracted with lots of tools for formatting and layout, just a quick way to get your ideas down on the page. Sometimes all you need to kickstart a new vExpert blog is editor time. There is a handy WordPress app for mobile devices that you can use when on the go.
5 Best Plugins for WordPress Blogs
There are a ton of free and paid WordPress plugins available in the marketplace. You can browse directly from the WordPress Admin console. They have lists of Featured, Popular and Recommended Plugins, or you can search for a topic and see what is out there. For example I needed an SSL cert solution for my WordPress site and I didn't want to pay for a Certificate.
Free SSL Certificate for WordPress
Using this plugin you can finally setup your site to be secure. You may not be reaching all your audience if you don't enable SSL as many browsers will not even let your readers in. This Plugin enables you to use the free Certificate Authority from LetsEncrypt.org. The process to request and renew certificates can be handled directly from the Plugin interface. It's free to use, but the author gives you a button to donate coffee. No self respecting vExpert blog is complete without https!
JetPack by WordPress.com
This is a very powerful plugin for your WordPress site. It has features to help prevent unwanted spam, security against brute-force attacks and has site accelerator for serving your images through a global CDN. Some of the basic features are free but you can upgrade paid-for options as well. There are Personal, Premium and Professional options with different features.
reSmush.it Image Optimizer
Do you like to include pictures with your blog writing? Then I highly recommend using a plugin that will optimize your images. reSmush.it is a free plugin that automatically compresses your images so that your site doesn't start to crawl. If it takes too long for your blog to load, then your visitors will not hang around waiting.
Yoast SEO
Even if you are a total novice and have no idea what SEO is – you are going to want this plugin. Search Engine Optimization is a vast topic. Some people make their living providing services to help websites rank highest in searches. You don't have to spend hours keeping up with the latest techniques if you install Yoast. The plugin will make suggestions and recommendations on how to simply improve your content. This will help to get that blog ranking to the first page in google search results. Must have!
Google Analytics Dashboard for WP
How can you improve if you don't measure? I use both JetPack and Google Analytics to report on my blog site traffic. The detail that google provides is immense and lets face it – if you don't show up there than it is very unlikely your blog is going to ever be read by anyone! Using a combination of Yoast and Google Analytics you can even write blogs to target specific search terms from your audience. This is a great way to get noticed.