When the Irish pleasure diving season draws to a close in late October, many divers put their gear away until next year and head for the pool to stay SCUBA fit. For some divers, the winter season marks the start of Search and Recovery training on a regular basis. I am fortunate to have a local unit based ten minutes from where I live, so I am able to meet up weekly to run Search and Recovery (SAR) training exercises.  Our unit trains mid-week in the evening after work, so every session is a night dive.  I think this makes a difference to our units skill-set as search call-outs can happen at any time.
The unit I volunteer for is Killaloe Ballina Search & Recovery which was setup to serve the local community in 2001.  The unit is small and tight knit, made up of experienced divers, coxswain and crew members plus a dedicated backroom team that manages the paperwork and fundraising. Every penny spent on search and recovery activities is funded by the community and its volunteers.  Most people are unaware that volunteer divers performing recoveries are totally unfunded by the government.

KBSR has been involved in many searches over the years and played a vital role in partnership with the local Killaloe Coast Guard Unit as well as working closely with local Gardaí.  The unit is also a member of the Diving Ireland (CFT/IUC) group of SAR units and joins search and training efforts from the wider national group. In May of 2016 the Irish Underwater Council (IUC) signed a Service Level Agreement with The Irish Coast Guard which formally enables all units part of the IUC to be "asked to task" by the IRCG.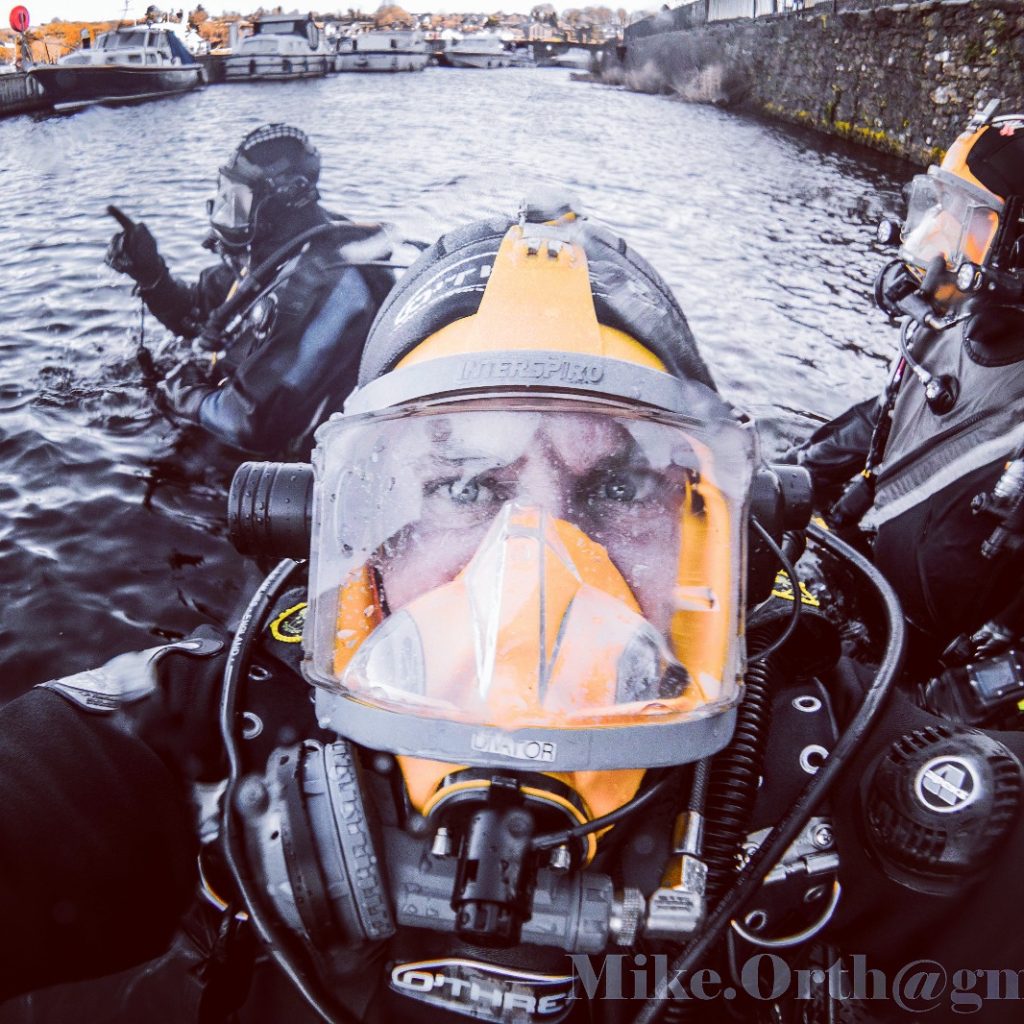 We recently ran a course with Diving Ireland in UL that had a dozen divers learning the basics of current SAR methods. The course included a full day on the water in Ballina/Killaloe practicing various search techniques in the canal and a tow-bar search off the boat. We also took the class up to the pool in the Lakeside Hotel for a chance to try out Full Face Mask.  If you are interested in learning more about joining a local SAR unit in your area – reach out to Diving Ireland to get started.