My guide to enable SmartFabric on Dell EMC switches is here.
No time to read? Listen to an interview with Barry Coombs from ComputerWorld UK on SmartFabric.
Now with SmartFabric for @VxRail, Ned can still own the core, and leave the #HCI network problems to the Virtualization team.
Click To Tweet
Is networking in HCI complex?
Back in October I asked the question, is HCI networking easy? I stand by my assertion that it is already pretty simple once you understand the converged design for HCI does not require separate physical fabrics. Once you setup your required VLANS and appropriate MTU and multicast for IPv6 you are 90% of the way done.  So if it's so easy already, then why am I so excited about SmartFabric for VxRail appliances? Start up a conversation with Ned the network engineer about the automated deployment and simplified life-cycle management capabilities of SmartFabrics and you will get back a blank dull stare. "That's just a python script" Ned the Network Admin will say, "Take your fancy sales patter down to the Virtualization guys, we don't want your kind round here!"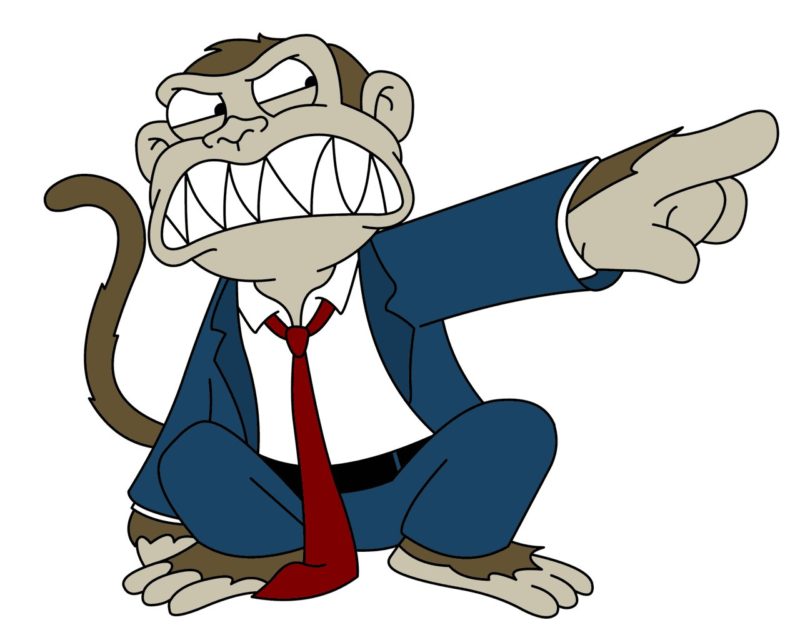 It's not easy to impress a NetAdmin
Ned has a point I suppose. The Network Admins job is to move packets reliably from one part of the network to the other, monitor the network for any problems, and to design and build future networks. The last thing Ned needs is dealing with end users complaining about network problems caused by poorly designed applications (its never the networks fault!). This is actually the main selling point FOR the use of Smart Fabrics. Let me explain why.
Before you understand why SmartFabric for VxRail, you have to first understand the reason for choosing VxRail appliances in the first place.  I have written a few Blogs on this already here and here . In short it's an engineered solution for vSAN that comes from Dell EMC fully validated and tested and automatically deployed and updated throughout its life-cycle.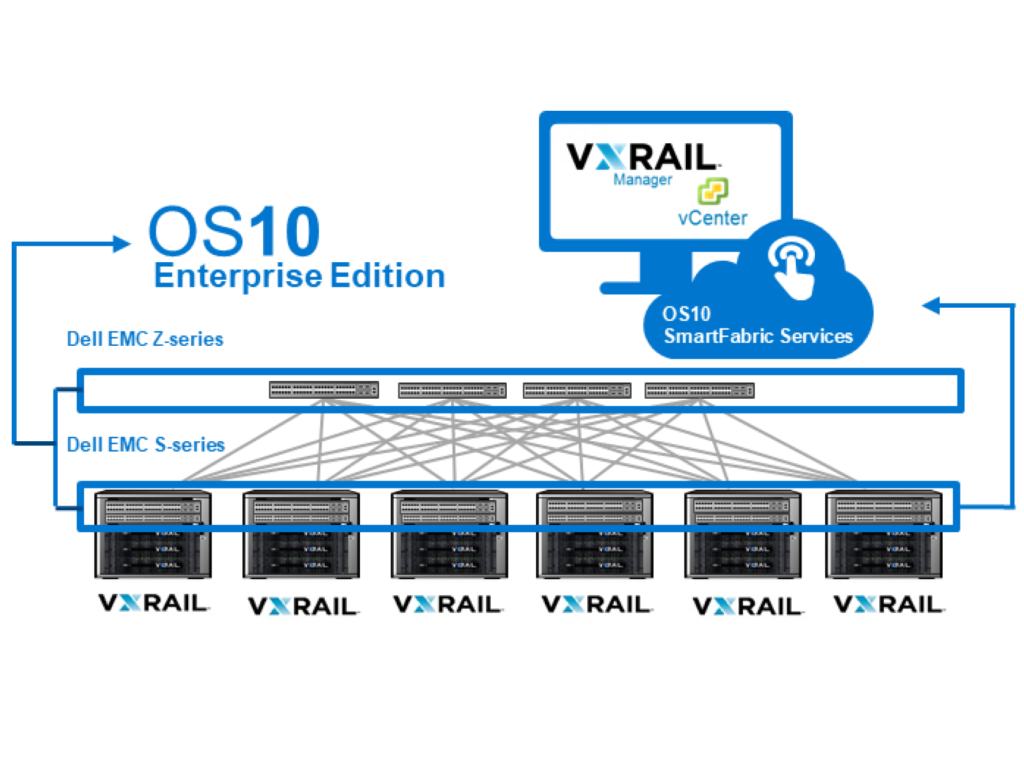 VxRail appliances don't require a Storage expert or Server guru and it even saves the Virtualization admin from having to spend countless hours reading design and deploy documentation. After deployment is done, day 2 simplified operations begins. As a result maintenance and updates and upgrades are made easy through a single bundle file that covers the entire stack (not just the software on top of somebody else' hypervisor – and includes the hardware too.
Can SmartFabric simplify HCI?
The last part of the HCI architecture that needed simplification was the network, so Dell EMC has had its sites on Ned's cubicle for a while now. If we are going to provide a fully automated deployment experience for our customers, it only makes sense to include the Top of Rack switches that are being used by VxRail appliances. After all why would the network admin want to be responsible for those HCI host ports anyways? If something goes wrong in the vSAN stack, Ned doesn't want to be dragged in to a War Room to defend last weekend's network changes. Ned knows the changes the network team made at the weekend were to the core only.
Now with Smart Fabric for VxRail, Ned can still own the core, and leave the HCI network problems to the Virtualization team.  SmartFabric will fully configure a redundant TOR fabric for VxRail, and continue to maintain the network for the life-cycle of the HCI solution. When it's time to patch the HCI network, SmartFabric will provide a bundle file, and perform a non-disruptive rolling upgrade to the network TORs leaving Ned free to watch old episodes of Futurama. If the HCI team needs to expand their existing VxRail cluster by adding a new node, then SmartFabric will fully automate the changes to the TOR switch, no need for Ned to ever get involved.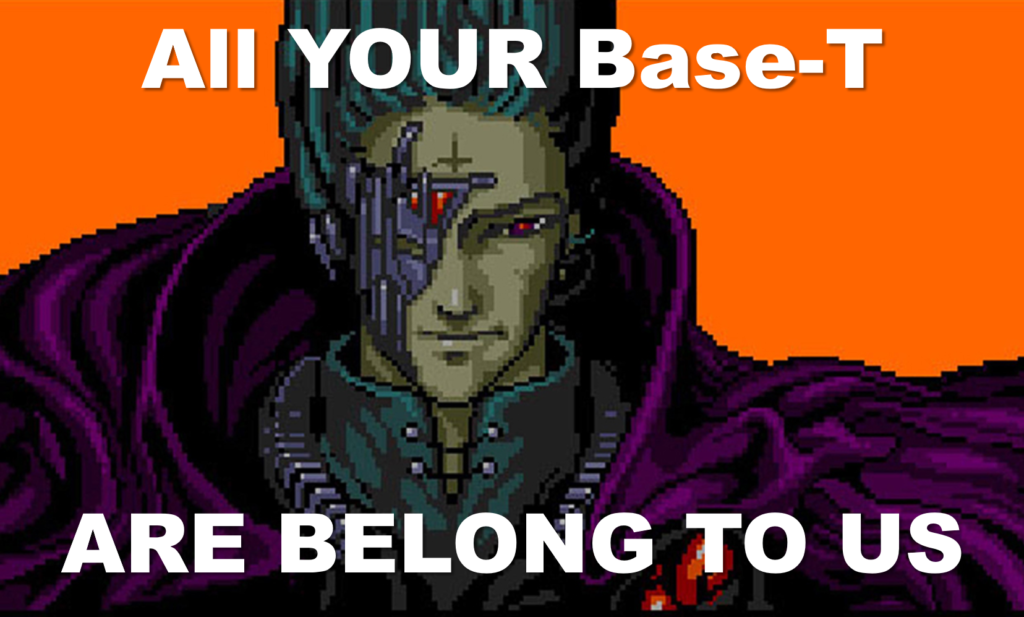 Is BYO Networking still an Option?
One of the advantages for VxRail customers has been the fact that it is BYON (Bring Your Own Networking). This means that Dell EMC does not force you to take a switch from their portfolio into your datacenter. For some customers, this would be non-negotiable.  They may have standardized on a specific brand and prefer to stay that way, no matter what they run at the Storage or Virtualization layer.  VxRail networking is compatible with any modern low latent switch and the introduction of VxRail SmartFabric does NOT mean that the BYON option is no longer a choice. Hopefully the automation that comes with SmartFabric for VxRail will entice some customers to converge the entire HCI stack and give Ned some peace of mind.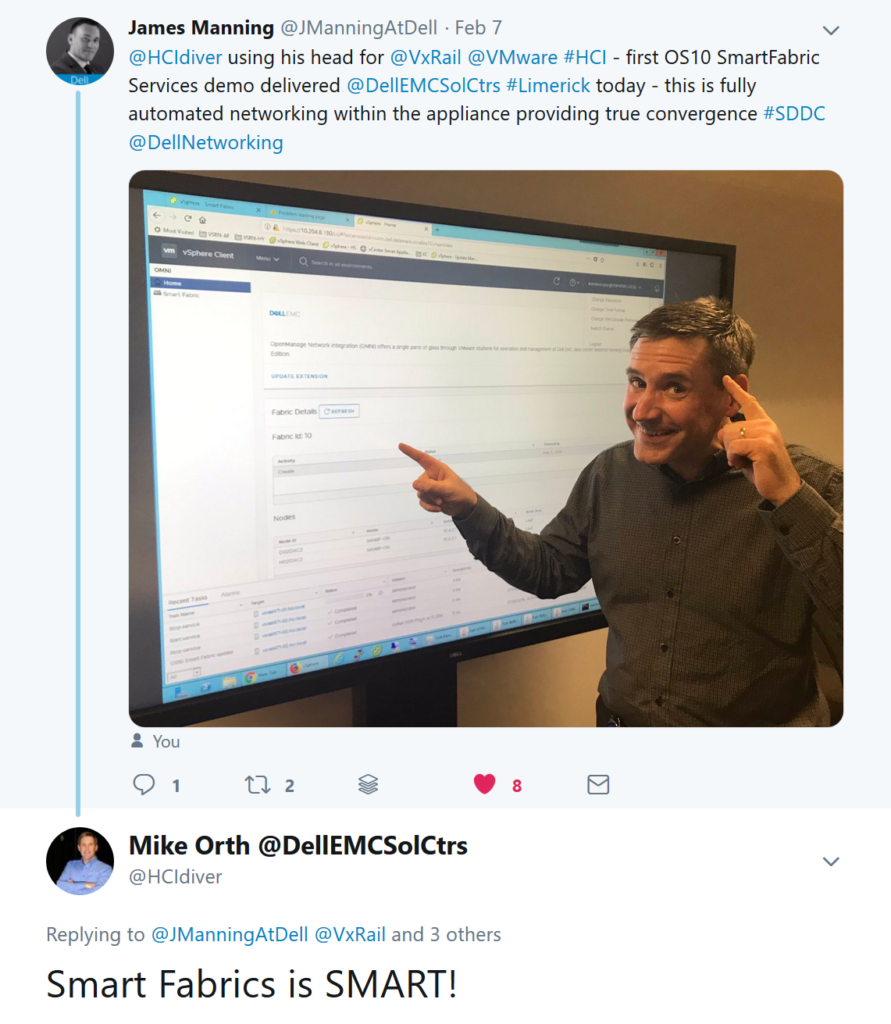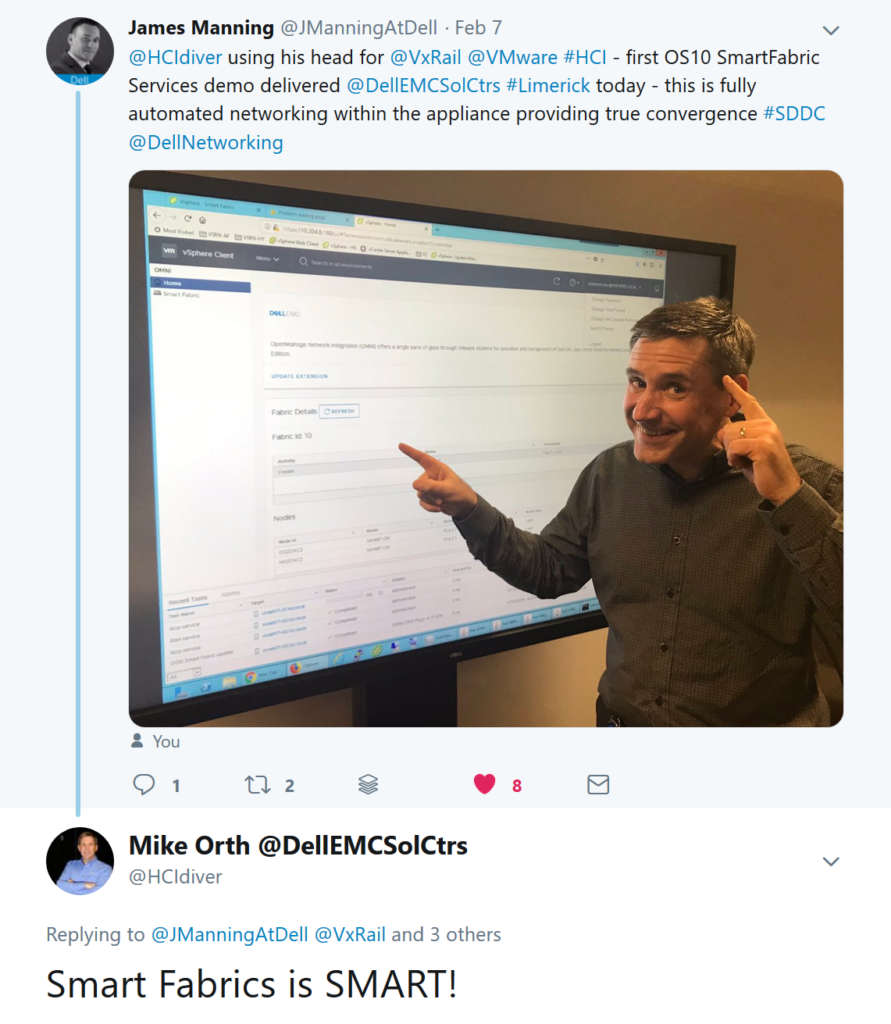 Here is a great Blog on vSAN and Network Switch choices from @LostSignal on this Blog: https://blogs.vmware.com/virtualblocks/2019/03/21/designing-vsan-networks-2019-update/
Update! This week I will be meeting Hasan Mansur at the Limerick Customer Solution Center who writes a great Dell EMC networking blog at https://hasanmansur.com/ . Hasan has written two great articles there about SmartFabric Services. Please check it out Part 1 here and Part 2 here.